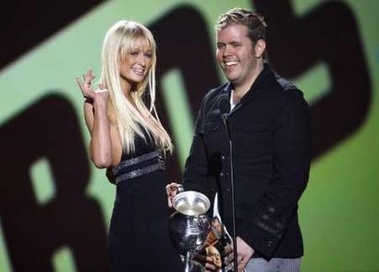 The issue on Perez Hilton: Perez only made $5000 from 25 Million video views. People are saying that's not good.
But um, guys? He also used it to leverage his career and now is worth way more than most people make.
He also made $5000 as opposed to spent it, like most other startups do. Not a huge investment to get $5000 cash for free video hosting.
Oh yes and lets not forget that point: he got *free bandwidth* for those 25 Million video views which might of cost him tens of thousands of dollars. It sure was nice of YouTube to give him all the free seed money to help him leverage his own career.
Perez also clearly hasn't helped himself to make any money on YouTube I guess because if he had sold a sponsor message himself, he could of taken 100% of all of the revenues of those 25-million free views. 
Just because it's the end of year and I'm feeling a little crazy, I'm going to go out on a limb here and suggest that at least some of those YouTube views sent traffic back to PerezHilton.com, a website that looks like Mall of America in terms of banner ads. I wonder how much money he's made off of his own website?
BTW, isn't he now on TV shows and doing ALL KINDS of business because of his free online videos?
So you know what Parez, keep bitchin, its working!